Study Abroad
Study abroad
Study Abroad Programs with more than 20 countries on 4 continents
Where do you want to go?
?
The University of Celaya has the best Study Abroad Program in the region. You can study a double international qualification, a semester abroad, a summer course or make short term stays to participate in courses, seminars, congresses and internships.
In addition, our scholarship program gives you excellent opportunities to make your Uni experience a global experience.
Scholarship Calls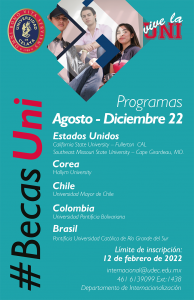 Semestral Programs
Destination Universities
The Uni has agreements with more than 40 universities in 20 countries of 4 continents, visit the Study Abroad department to know your options.
Requirements
What do I need to do to spend a semester abroad even without a scholarship? MAIN CAMPUS
Phone number: +52 (461) 613 9099
informes@udec.edu.mx
Location: Carretera Panamericana km. 269 Col. Rancho Pinto, Celaya, Guanajuato, Mexico C.P. 38080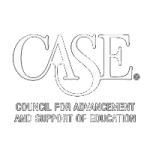 Universidad de Celaya is an active member of the Council for Advancement and Support of Education.
This website uses cookies to enhance the user experience and ensure its efficient operation. By using it you agree to the use of cookies.