UNI CULTURE - SAFE CAMPUS
PRESS RELEASE MARCH 19, 2020
To the entire community of high school, undergraduate, graduate, continuing education and parent students.
We greet you warmly and hope that you are all well.
This is to ratify the information that each of its directors has communicated to you:
- The classes at the University of Celaya will be given in virtual mode from March 17 to April 4 (Except for the Medicine career, due to the link with the National Polytechnic Institute).
- The academic break will be from April 6 to 19.
- The return to face-to-face activities, if conditions permit, will be on April 20.
- The second installments remain on their previously notified dates at the beginning of the semester.
- In this link you can find the team that will be supporting you in your needs according to your academic program: http://www.udec.edu.mx/Directorio-de-atencion-UNI.pdf
- In addition, you can continue to communicate with the Uni Culture department through the mail vidaestudiantil@udec.edu.mx with Lic. Lupita Sarabia.
The whole team of the University of Celaya is waiting for your questions and / or comments through the channels and institutional digital platforms.
Be assured that the University of Celaya will not skimp on meeting the academic objectives of each subject and program this semester.
The main thing at this time is to safeguard their integrity and health.
Safety is the most important thing and we all do it. MAIN CAMPUS
Phone number: +52 (461) 613 9099
informes@udec.edu.mx
Location: Carretera Panamericana km. 269 Col. Rancho Pinto, Celaya, Guanajuato, Mexico C.P. 38080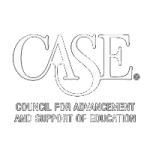 Universidad de Celaya is an active member of the Council for Advancement and Support of Education.
This website uses cookies to enhance the user experience and ensure its efficient operation. By using it you agree to the use of cookies.