Virtual Library
Access to the best digital resources

It is a large and multidisciplinary database with more than 115,000 electronic resources, such as books, theses, reports, etc. in Spanish.

It has a wide range of 200,000 electronic books from specialized sources from prestigious publishers worldwide, ideal for research from high school to doctoral level.

1. Ebsco Ebook academic collection: With nearly 200,000 titles. Subject coverage includes: Arts, Economics and Business, Education, Languages, Literature, Medicine, Engineering and Technology, and many more.
2. EbscoHost: Database with scientific information specialized in Health Sciences (Medicine, Nutrition, Psychology and Biomedical).
3. Dynamed: Clinical reference tool created for physicians and other healthcare professionals for use in patient care.
Other Open Access resources
INSTITUTIONAL REPOSITORY OF THESES WITH:
Undergraduate Thesis
Master's Thesis
Acevedo Mosquera, Miguel Alejandro
Corwin Rondano, Angélica Carolina
Hartmann Espinosa, Libia Yasmin
Matallana Vargas, Milton Oswaldo
Moreno Saavedra, Moisés
Rojas Rojas, Oscar Giovanny
Doctoral Thesis
Author
Acosta Ponce, Wilber Jonel
Aguilar Juarez, Antonio Canuto
Aguilera Álvarez, Ana Paula
Almanza León, Blanca Estela
Arroyo Arroyo, Ignacio
Avendaño Mancipe, John Fredy
Barrios Rodriguez, Jesús Agustín
Beltrán Castelo, Maribel
Beracaza Palencia, Jacobo
Bernal Llanos, Merly María
Busquets Silva, Efrén
Cárdenas Nieto, Jesús
Cervera Muñoz, Arcadio
Contreras Ramos, Filomeno
Cornejo Serrano, Ma. del Carmen
Cruz Pérez, Miguel Ángel
Diaz Acevedo, Natalie Berenice
Díaz Villamizar, Olga Lucía
Dueñas Peña, Alex
Flores Paredes, Alejandro
Fracica Naranjo, Luis German
Garcés Gallo, Mónica
García Aquiles, Vania
Hernández Morales, José Antonio
Islas García, Claudia
J.G. Bernimont, Gregory J.
Laguna Córdova, Perla Cristina
López Farfán, Luis Ignacio
López González, Rodrigo
Martinez de la Peña, Marisol
Martínez Delgado, Camilo Andrés
Martínez Mesa, Oscar René
Martínez Zamora, Martha Nelia
Matus Perez, Daniel
Mendez Ayala, Oscar
Méndez Ortiz, Edwin Leonardo
Mendoza Escobar, Francisco Moisés
Morado Huerta, Ma. Guadalupe
Moreno Ponce, Luis Fermín
Ortiz Vancini, Carlos Gustavo
Pinzón Riaño, José Alirio
Robles Camargo, Juan Carlos
Rodriguez Amaya, Wiken Giussepe
Santana Cerda, Martha Lucía
Toro Marulanda, Luis Carlos
Tovar Zambrano, Martha Beatriz
Veloza Lancheros, Kennedy
Villalobos Oliver, Eloisa Bernardett
Yanes Quintero, Andrés Felipe
DOAJ
It is a community-curated online directory that indexes and provides access to high quality, open access, peer-reviewed journals.
SAP
It offers free Massive Open Online Courses (MOOCs) to anyone interested in learning about the latest SAP innovations and how to survive in the digital economy.
OECD
It is a multidisciplinary database of OECD books, reports, yearbooks, statistics and working documents.
INEGI
Supply of statistical information at the national level and by state. Information generated by the Institute and other national government agencies.
UNITED NATIONS
It is the global source for global search, discovery and display of digital content created by the United Nations.
DATABASE LISTING
Collection of open access databases that can be accessed from a single portal.
OPEN SCIENCE DIRECTORY
Approximately 13,000 scientific journals from different areas of knowledge
REDIE
This resource contains full-text articles in the area of Social Sciences in Latin America, the Caribbean, Spain and Portugal.
REDALYC
Scientific Information System. Scientific Journals Network. Non-profit open access owned by the academy.
WORLD BANK
The World Bank facilitates access to market information. It provides free and easy access to data, research, publications, news and projects.
HARVARD BUSINESS REVIEW
Management magazine on hnnovation and leadership tools for top global leaders management and business experts.
JOURNAL OF CLINICAL RESEARCH
Official journal of the National Institutes of Health of Mexico.
CONEICC
It is a digital repository that makes available in open access mode institutional documents, academic production, research papers, graduate theses and publications published by both organizations, of which almost 300 Schools and Faculties of Communication in Mexico and Latin America are members.
DO YOU HAVE ANY QUESTIONS OR SUGGESTIONS?
Request individual or group training from the Library Department with:
L.B. Noel Roblero Mazariegos biblioteca@udec.edu.mx
Tel 4616139099 Ext: 1018 MAIN CAMPUS
Phone number: +52 (461) 613 9099
informes@udec.edu.mx
Location: Carretera Panamericana km. 269 Col. Rancho Pinto, Celaya, Guanajuato, Mexico C.P. 38080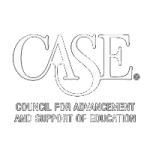 Universidad de Celaya is an active member of the Council for Advancement and Support of Education.
This website uses cookies to enhance the user experience and ensure its efficient operation. By using it you agree to the use of cookies.